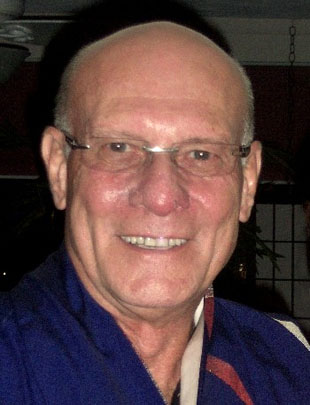 Larry Forgard





Born and raised in Chicago Illinois, Larry Forgard's art interests inspired him to study at The Art Institute of Chicago and The American Academy of Art, leading to a career as a graphic designer and art director working for a number of advertising and graphic design studios in Chicago. His career in both studio and freelance venues gave him the business and art knowledge which led to his future love and opportunity to become a college instructor at the prestigious Ringling College of Art and Design in Sarasota, Florida.

His teaching career included 26 years in the college program plus continuing studies and workshops in North Carolina. Recently after retiring from Ringling, more time has allowed him to continue his exploration using new techniques and ideas in his paintings. Larry has also juried many shows and captured top honors in painting competitions. He has also given many lectures and television interviews relating to his journey exploring the creative process.

Forgard has exhibited his work at Lincoln Center's Cork Gallery in New York City and his paintings have been represented by galleries in cities throughout the U.S., including Chicago, Atlanta, Louisville, Washington D.C., Boca Raton, Tampa, Palm Beach, Captiva and Cincinnati. Others works are represented in private collections across the country.
Larry Forgard is currently represented by State of the Arts Gallery, Sarasota FL and the Malton Gallery, Cincinnati OH.